As a wedding photographer, I've had the privilege of witnessing and capturing countless love stories throughout my career. Truls and Sofia's journey from a swipe right to a surprise proposal is truly heartwarming. Their love story is a testament to the power of fate and love's ability to overcome any distance. With the picturesque backdrop of Palmela Castle, their wedding day was nothing short of magical.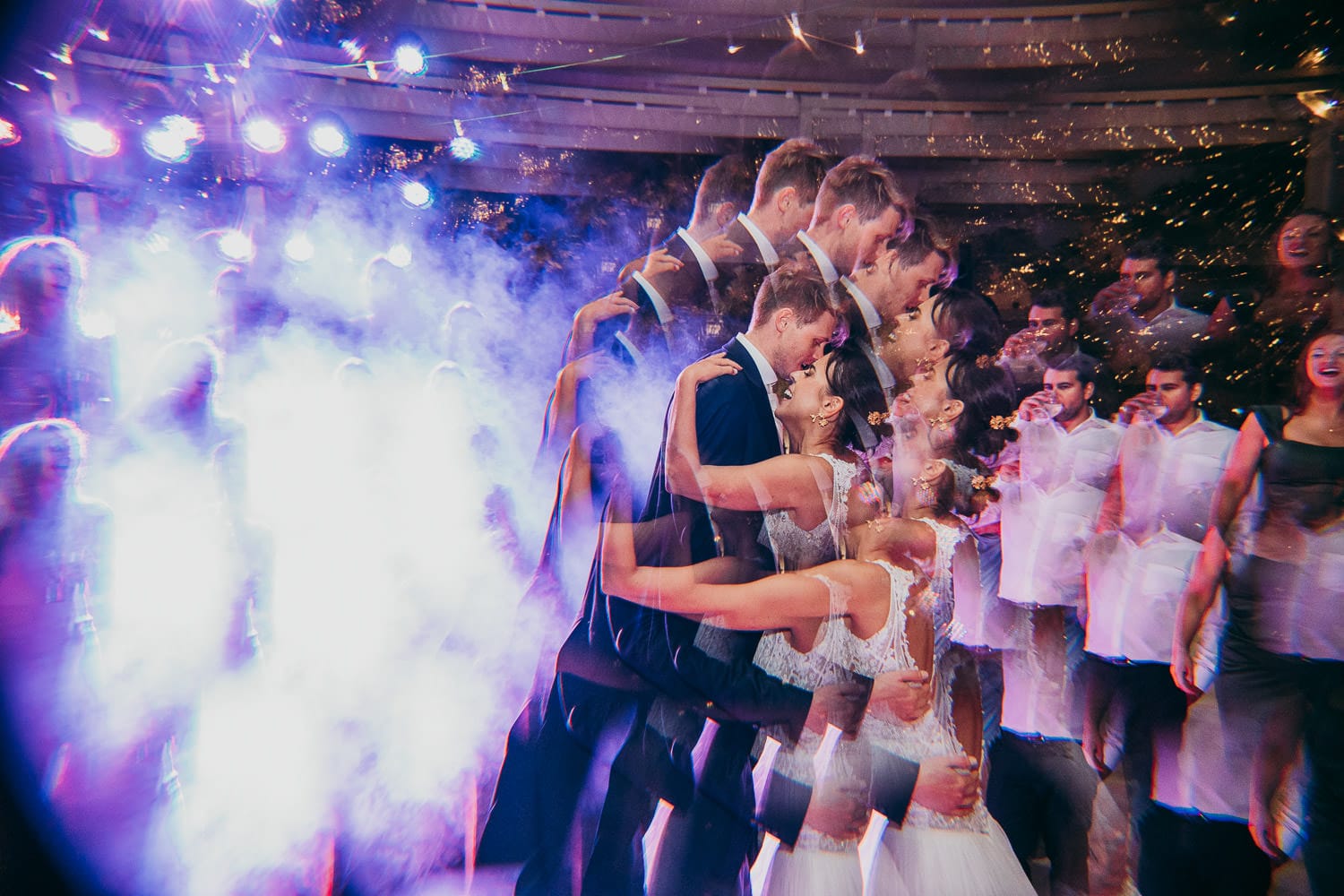 A Digital Love Story
Truls and Sofia first crossed paths in the modern realm of online dating. Fate seemed to be working its magic as they swiped right while Truls was working in the emergency room in their hometown. Their first in-person meeting was a captivating dinner date that saw time fly by as they got to know one another. Since that day, they have been inseparable, their love growing stronger with each passing moment.
A Proposal to Remember
The proposal, a momentous chapter in their love story, unfolded in the charming coastal town of Ericeira. What Sofia believed to be a day of learning to surf turned into an unexpected life-changing event. Unbeknownst to her, Truls had been secretly coordinating with their surf instructor for a unique proposal during their lesson.
The Essence of Their Wedding
For Truls and Sofia, their wedding day was a culmination of love and shared experiences. They worked tirelessly to create a day that truly reflected their personalities and values. The essence of their celebration at Pousada do Castelo de Palmela was all about enjoying the moment. That meant being surrounded by loved ones ensuring that everyone had an unforgettable time.
The Suppliers Who Brought Their Vision to Life
Truls and Sofia's dream wedding would not have been possible without the incredible team of suppliers who poured their talent and dedication into every detail:
This love story is a reminder that love can be found in the most unexpected places. And when it's meant to be, it's as beautiful as a wedding at Pousada do Castelo de Palmela.
Pousada do Castelo de Palmela: A Romantic Haven for Weddings
Perched atop a picturesque hill in Palmela, Portugal, Pousada do Castelo de Palmela is more than just a stunning hotel. It's a place where dreams materialize, and where we commemorate love stories. This enchanting location, set within the historic Palmela Castle, offers the perfect backdrop for a fairytale wedding. Let's explore why Pousada do Castelo de Palmela is the quintessential place for couples to say "I do."
Historical Charm and Timeless Elegance
Pousada do Castelo de Palmela is a true gem of Portugal's heritage. Nestled within the ancient walls of Palmela Castle, it exudes an irresistible charm that is both historic and timeless. The castle dates back to the 9th century, and experts have carefully restored it to maintain its original architectural splendor. Couples who select Pousada do Castelo de Palmela for their wedding step into a world of bygone eras.
Breathtaking Views
One of the defining features of this exceptional venue is its panoramic views. These magnificent landscapes provide a natural and awe-inspiring backdrop for wedding ceremonies and photography. Imagine exchanging vows against the backdrop of a golden sunset or dancing beneath a starlit sky. These are the moments that Pousada do Castelo de Palmela makes possible.
Intimate and Exclusive
Do you value intimacy and exclusivity for your wedding day? Then you will find Pousada do Castelo de Palmela to be the perfect choice. The castle's limited guest capacity ensures that your wedding remains a private affair. Shared only with your closest family and friends. This exclusivity adds a touch of magic to the celebration, making every guest feel like a part of your love story.
WEDDING AND FAMILY PHOTOGRAPHY – WEDDING PHOTOGRAPHER LISBON – SETÚBAL – ALENQUER – ALENTEJO | WEDDING AND FAMILY PHOTOGRAPHER – SETÚBAL AND LISBON – PORTUGAL
GETTING MARRIED SOON? LET'S TALK!
CONTACT FORM HERE.