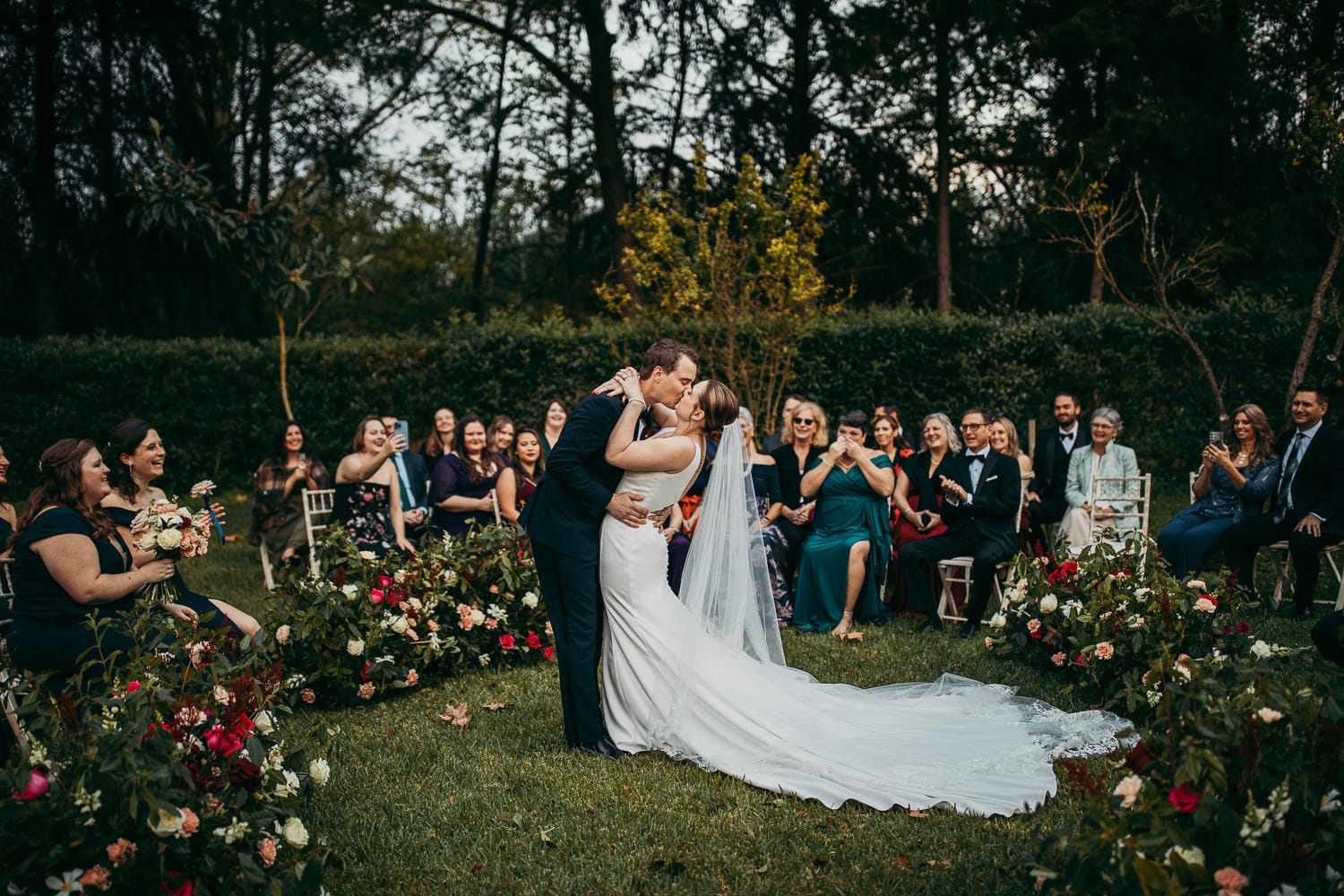 Portugal was the perfect setting for the recent wedding at Quinta dos Machados where Covey and Virginia, a young American couple said their "I Do"'s. With its rolling hills, beautiful gardens, and charming Portuguese architecture, this venue provided the perfect backdrop for their special day.
The bride and groom, both from the United States, had long fallen in love with Portugal. So Mafra was the perfect choice for their destination wedding. With its warm climate (even in November!), friendly people, and rich cultural heritage, the couple felt that this was the perfect place to begin their new life together.
Love, laughter, and plenty of happy tears filled the day. The bride was stunning in a classic white trumpet-shaped gown, while the groom looked dashing in his stylish tuxedo. Together, they exchanged vows in front of their closest family and friends. Surrounded by the beauty of the venue's gardens and stunning flower arrangements by Happy Day Events.
One of the highlights of the day was the couple's first dances with their parents. This set the tone as much for a fun but also very emotional evening. The guests were also treated with an unforgettable touch of Portuguese flavor to the celebration, being served ginja at the end of the meal.
From the flower arrangements to the decor, every detail was carefully planned and executed. Olivia from Nulyweds created a truly magical atmosphere for the couple and their guests. And of course, no wedding is complete without a delicious feast, and the Quinta's catering team did not disappoint and served up a delectable spread of traditional Portuguese dishes and drinks.
The wedding at Quinta dos Machados was a true celebration of love and commitment. Covey and Virginia's joy and happiness were infectious, bringing smiles to everyone's faces.
In conclusion, this wedding at Quinta dos Machados in Portugal was a beautiful and memorable event. Filled with love, and laughter it was the perfect mix of American and Portuguese traditions. Congratulations to the newlyweds, and here's to a lifetime of happiness together!