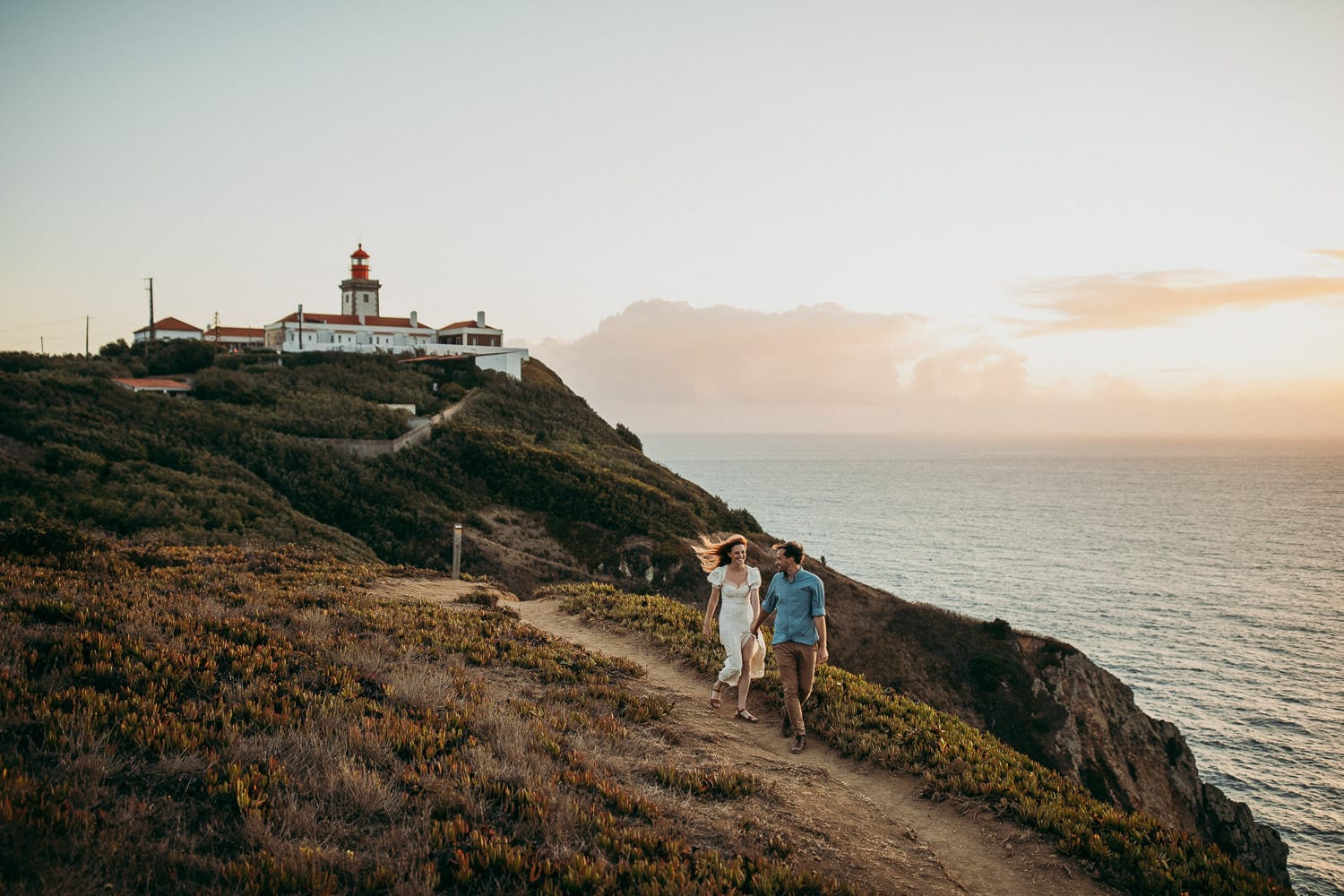 CABO DA ROCA LISBON PROPOSAL
Cabo da Roca (Portuguese: [ˈkaβu ðɐ ˈʁɔkɐ]) or Cape Roca is a cape that forms the westernmost point of the Sintra Mountain Range, mainland Portugal.
Situated in the municipality of Sintra, near Azóia, in the southwest of the district of Lisbon.
Notably, the point includes a lighthouse that started operation in 1772.
Stephen contacted me so we could surprise Taylor with a heartfelt and turned photo shoot proposal.
After the experience here is what he had to say: "Huge shout-out to Rita for these AMAZING pictures but also for helping coordinate and being adaptable to last-minute changes. If you are in Portugal and need a photographer she should be your first call! (And she used to play ultimate, what are the odds??)"
Sintra, Lisbon, and Arrábida are filled with amazing views and extraordinary places for you to have a photo shoot and who knows, even make it into a proposal.
Though Stephen popped the question before, check this Quinta da Regaleira, Sintra proposal, where Brian surprised Brandi long after we started taking photos.
Tomás from Memórias com Alma assisted me on this Cabo da Roca Lisbon Proposal.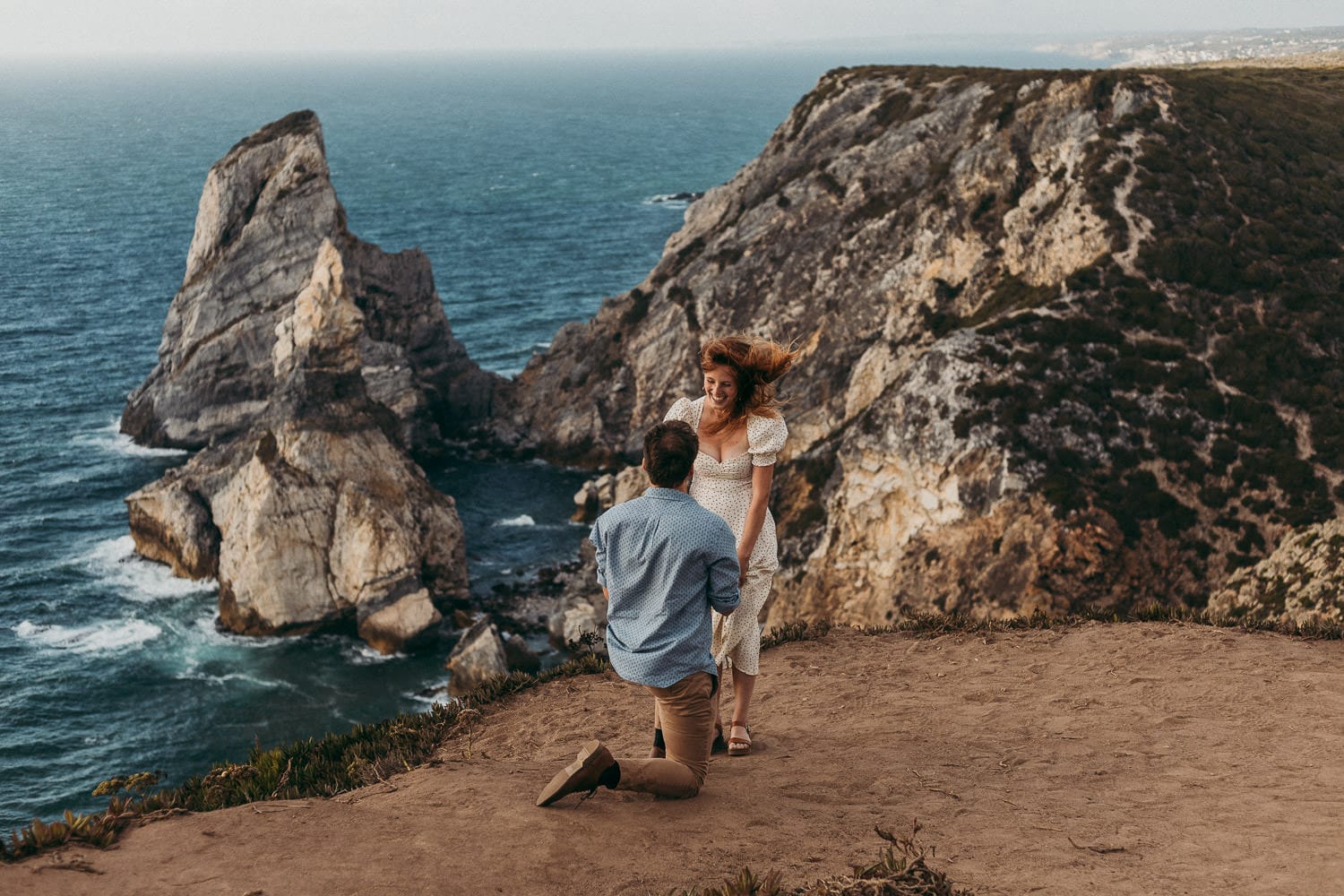 Proposing in Cabo da Roca Lisbon or Portugal?
Let me help you out!
Contact form here.